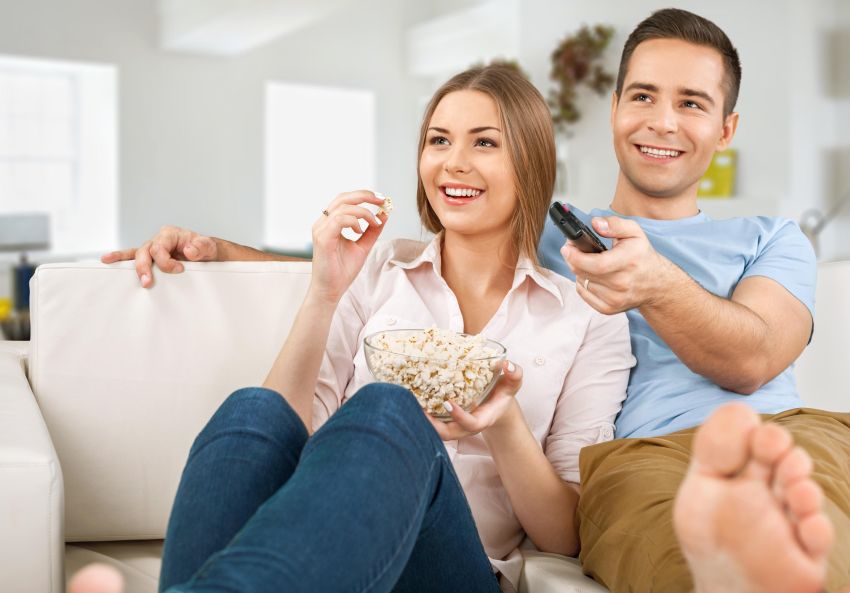 Raising kids is expensive, right? The clothes, food, diapers, toys, strollers, high chairs, blankets, books, shoes . . more clothes because little Johnny is growing out of just about everything!
That's why we do what we do at Recycled Kids . . . recycling clothes, toys, books, shoes and everything else 'kid related' not only makes sense for the environment but also for our pocketbooks!
Saving money on kid's stuff is great – but it might not mean that now you can afford to get out for a night on the town with your sweetie! So what can you do that's cheap, or better yet, FREE to keep that flame alive in your relationship?
We've come up five at home budget friendly ideas that you can do anytime on the cheap!
1. Massage (Our favorite!)
Get the kids to bed and set the scene . . . cozy blankets, dimmed lights, a lightly scented massage oil (or a favorite body lotion) and maybe even a little soft music. There's a ton of educational 'how to' massage videos online too that you can check out!


2. Movie Night
Pick a new or favorite movie to watch together! Again – getting the kids' to bed first makes this feel more like a 'date' night, so get those little stinkers off to dream land first! Have some popcorn ready or another yummy snack, drinks, a comfy couch and blankets! We love Netflix and have found a ton of great movies there!


3. Video Games or Board Games
Yup . . . we listed Video Games here! So hear us out . . . sometimes we have to compromise, right? So taking some time to play your partner's favorite video game with him can not only be fun but is also a great way to show him you're interested in the things he likes. (Plus . . . that'll set you up nicely for next week's date night to do something YOU like!) Oh – board games are great too…!


4. Cook Together!
Try something new in the kitchen! Pick a new recipe to try together – then maybe a special movie for after! Maybe a new Italian dish – or you can be really adventurous and make sushi! The possibilities are endless and you may even find a new favorite dish!


5. Take a Personality Test together and compare your results!
There's LOTS of places on line you can go... like Jung and The Color Code. Don't forget to make some yummy snacks and maybe crack open a bottle of wine to enjoy!


So that's our list! If you have any other ideas for cheap or free 'at home' date night ideas please share them with us!