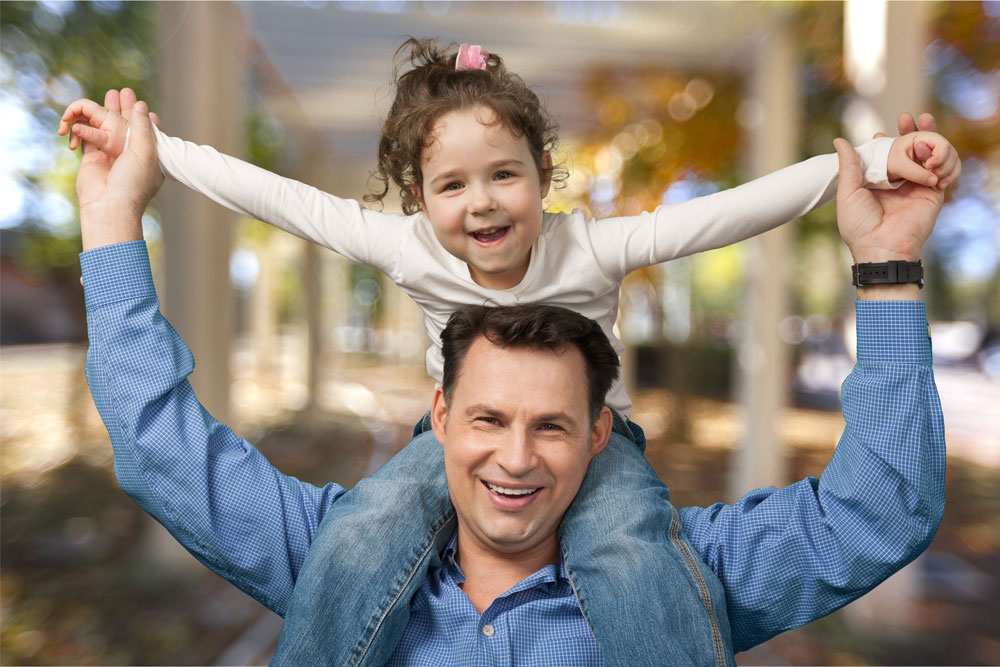 No matter what you call them, Dad, Papa, Daddy, Gramps . . . . for most of us, having a dad, being a dad, having a grandpa, step dad, or Pops in our lives is a blessing! From having fun with the kids, to doing odd jobs around the house there's just no one like him! So in celebration of Father's Day this year, we've decided to put together a little list of some of the great things good Dad's do!
Enjoy, and make sure to celebrate DAD for all the wonderful things he is this father's day!
1. He tells great stories. If it's an animated and laugh out loud version of Peter Pan or Little Critters the kids are looking for – Dad's the one to deliver an energetic and fun read. Just make sure it's not right before bedtime...
2. He can fix anything. Well, almost anything. And by golly, if he can't . . . he'll figure it out! From broken toys to that leaking washing machine or broken toilet, Dad's your man! (Seriously though, keep the plumber's number handy...)
3. He kills spiders. Let's face it . . . if there's a Dad in the house, and a spider peering down at you from the ceiling . . . who ya gonna call?
4. He'll do yucky things with the kids that you won't. Like picking up that centipede junior desperately wants to have a closer look at, cleaning out the garbage can after the bag broke or getting rid of that pesky mouse you finally trapped in the kitchen last night.
5. Dads are silly. Let's face it – they can get away with more than Mom's can with the kids. Well . . .. at least they try, and it's not always a bad thing for the kids to see the funnier side of life, right? Again, not before bedtime or naptime though...
6. Dads scare away the monsters. Forget the monster spray. Just call Dad. Even when you're grown up, Dads are still good for this kind of thing.
7. He's a BBQ master. Ladies . . . take a break from cooking and let him make dinner tonight!
8. Dads give the best hugs. Nothing more needs to be said here.
9. Dads build things! Whether it's LEGO, or a swing set outside, Dads are great at building new stuff for the kids to play with. (Now, what about that raised garden for the back yard or the shelves in the closet you've been waiting for?)
10. Dads are fun. Yup, whether it's at the beach, running through the sprinkler or at the zoo, Dads are just lots of fun to be with.
This Father's Day, make sure you let that special man in your life know how much you appreciate and love him. Because let's face it . . . life just wouldn't be the same without him. Thanks to all the Dads out there for everything you do! Here's to all the GREAT Dads out there!
Happy Father's Day!