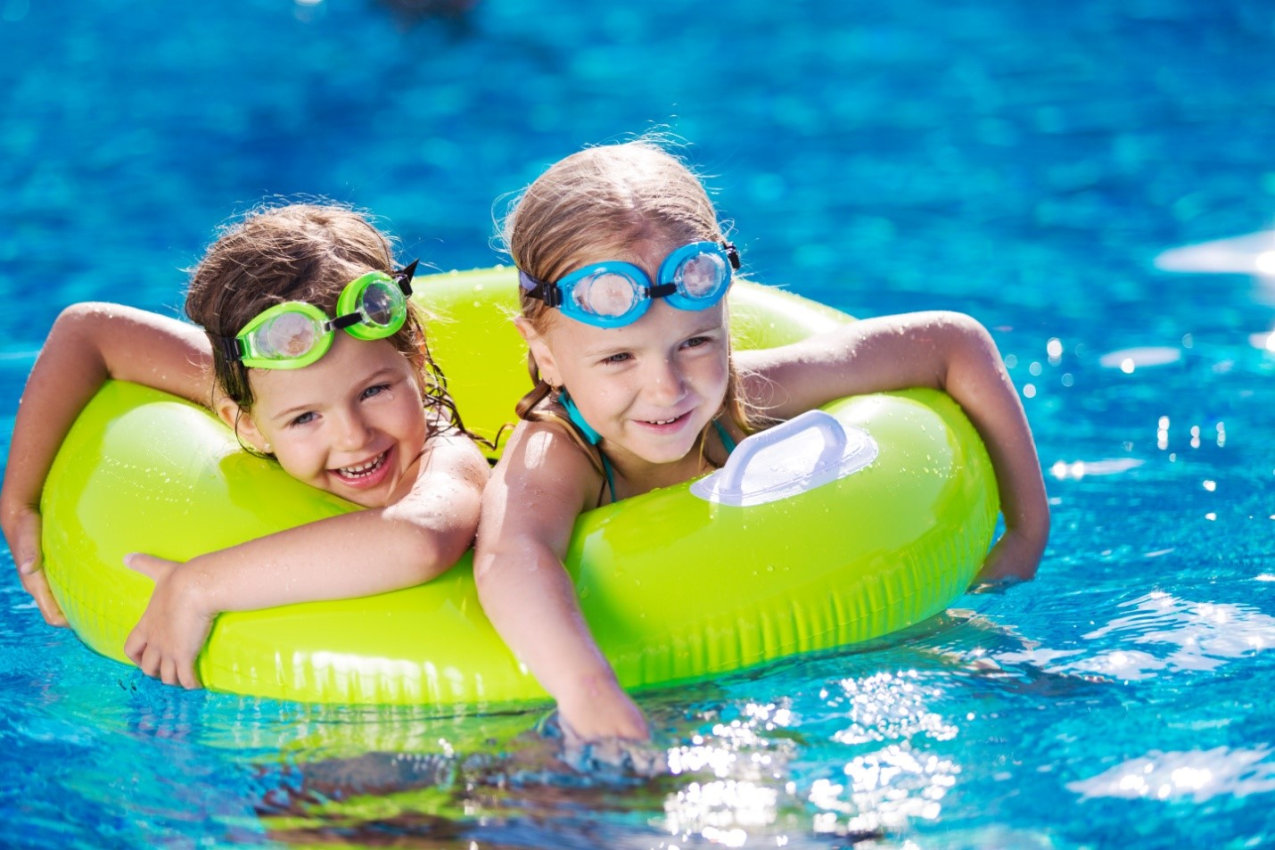 Hot enough for ya? That's right folks, we're smack dab in the middle of a heat wave and that means finding creative ways to keep ourselves and the kids cool!
We all know the importance of keeping covered and using sunscreen while outside on a sunny day (cover ups are the best as many sunscreens are laden with chemicals that we don't necessarily want on our kids skin every single day)....
but keep in mind that you can get a sunburn even when it's cloudy. Still, outside is an AWESOME place to be and there's just so much fun to be had! We've compiled a list of some COOL, fun things you can do with the kids to beat the heat in the hopes that one of them might just make a great memory when we find ourselves in mid-January cold!
Get outside in the morning
Let's face it; afternoons get HOT so it's a great idea to get outside in the cool of the morning with the kids. Go to a park, take a picnic breakfast and go for a walk, the Peterborough Zoo is an awesome place to get to early before the crowds and heat of the sun! They open at 8:30 and you can let the kids play for hours at the park!
Balloon fights and water guns
Always fun for the kids! Fill a bucket full of water balloons and get out those water guns! Great exercise and encourages the kids to get moving and stay cool!
Pool or the beach
Childhood wouldn't be complete without playing in water! Bring along a few water noodles, hats, sunscreen, towels, goggles and a picnic and you're set for a day of fun!
Popsicles
Kind of goes without saying, right? There are literally hundreds of homemade varieties you can make and have fun with the kids while doing it! Add in pieces of fresh fruit or mint and you've got an extra special treat. Seriously . . . Google it.
Wooded parks and trails
We're blessed to live in an area where there is an abundance of forests, trails and parks. Get out and do some exploring with the kids! Its great exercise and you might even have fun catching some crayfish (Jackson's Park), or spotting some garter snakes (Burnham woods).
Splash Pads
LOTS of these around now, Peterborough Zoo has a great splash pad for the kids. It's a wonderful way to beat the summer heat.
Puzzles, Games and Stories
Make a sheet tent and read stories, play games or do puzzles. These kinds of things make memories that last a life time!
Put on the sprinkler
Remember running through the sprinkler? Remember how much fun it was?
Gardening (in the shade, of course)
Most kids love to be in the dirt . . . and it's GOOD for them too! Introduce your kids to gardening and don't be afraid to get dirty! There's something wonderfully therapeutic about doing a little gardening with the kids.
Have an artsy afternoon
Set up a table and let the kids create! Paper, crayons, glue, glitter, play doh, pipe cleaners (the dollar store or Michaels are good for crafting supplies) and more will provide endless possibilities for the kids to create their own works of art!
Music
When's the last time you put on some good music and sang and danced with the kids?
Go to the Library
Kids just love to go to the library and there's no better time to go than when it's just too stinkin' hot to be outside. Find some new books and let the kids bring home a pile! I mean . . . books, right? You can't go wrong.
However you decide to beat the heat this summer, we hope our little list inspires some creative ideas. Before you know it summer will give way to fall and we'll be back to cooler days . . . and school!