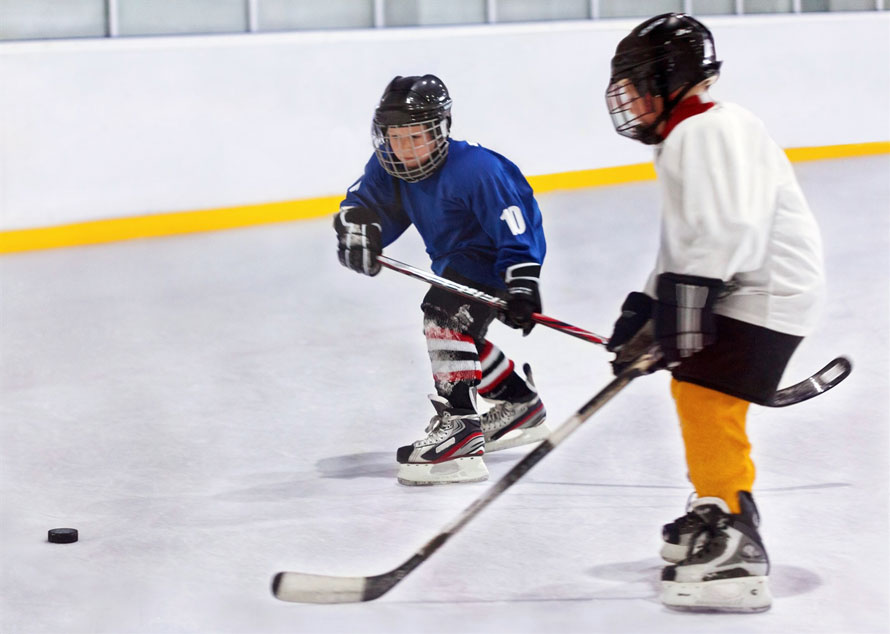 How much is too much?? As I run from one hockey arena to another all winter long I sometimes wonder what this is all for………….but I wouldn't change it for the world!!
Everyday as I greet one busy parent after the other I hear the struggles faced by all of you .as you get all your little darlings off to all of their activities night after night often dividing and conquering or calling in backup from friends, neighbors and grandparents just to make it all happen. One season ends and the next starts……. Run from a hockey rink to a soccer field and then race to the dance studio, often at the expense of home cooked family dinners enjoyed together and lazy nights cuddled together on the couch watching movies, reading books or playing board games. Is one better than the other? Do we have to give up one to get the other? Or . . . can we have it all???
I have three boys and trust me I have done my share of running around with their sports and activities, often enjoying them as much as they did. I guess we have felt that keeping them busy and involved has helped to keep them "out of trouble" and has taught them many valuable life lessons about commitment, cooperation and hard work as well as kept them active and social. My hubby and I have tried to be careful not to allow any of these extracurriculars rule ours (or our kids) lives. If we want to take our family on a winter vacation I don't worry about missing a practice or even a game or two, but that's just our prerogative. I know many parents who would never dream of doing this for fear of the repercussions their child may face. I've heard of kids being benched for missing a practice to go on a family ski weekend. WHAT????
The way we have found our balance over the years is to try to leave our summers free of organized sports and activities so that we can enjoy some extra family time and give our boys the downtime needed to get creative and spontaneous with friends. They played in our creek, built forts, rode their bikes and we spent a crazy number of days and nights camping and enjoying all that summer had to offer.
They did sign up to lacrosse, baseball and soccer but only house league which often ended with the school year or at least by mid july which left our summers joyously free!! I guess we may have robbed our guys of their big chance to be professional athletes (haha) but what we do have are three really well rounded kids who have had the privilege of trying a little of everything and have had the opportunity to travel and see a little more of the world than the view from an ice pad or ball field.
So how about you? How do you balance the busyness of family life and extracurricular activities? Share your tips, tricks, wisdom and experiences with us below!